#1 Sermon Editor with AI Sermon Assistant
Love preaching again with a safe place to craft, edit and preach your message. 
240+ Premium Sermons
With new customizable sermons and series rolling out every week, your resources for preaching are endless with Sermon Maker.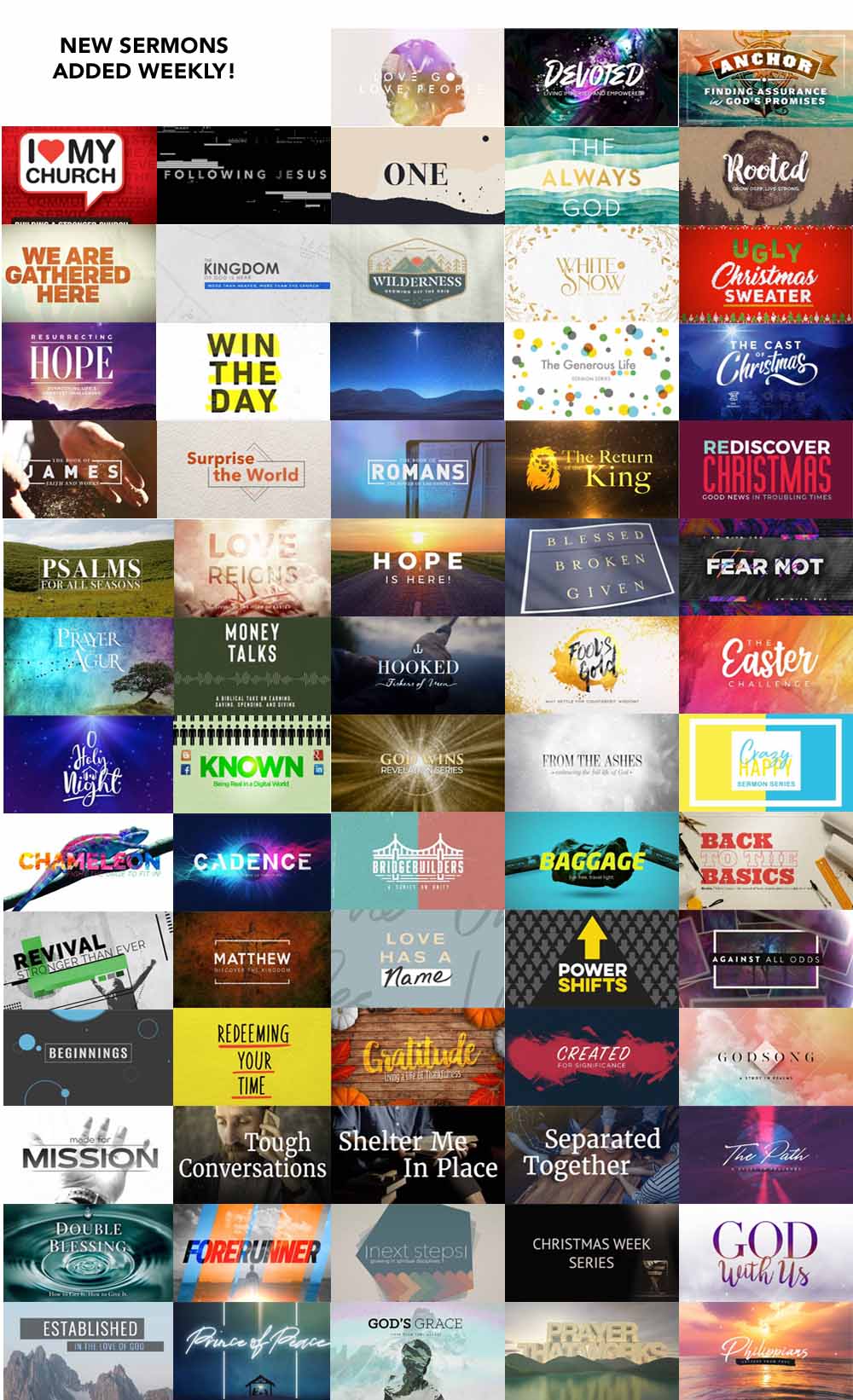 Focus on what you love
Dig into God's Word and preach to change lives. Personalize your sermon with hundreds of pre-formatted sermons, complete with matching slides.

Relax.
An elegant interface designed to organize your sermon legacy so you don't have to stress.

Write.
Access any time from anywhere … because inspiration doesn't wait for you to sit at your desk.

Preach.
Use preaching mode on your iPad for color-coded preaching cues, custom timers, and more.
AI Sermon Assistant
Turbocharge your preaching with the power of an AI Assistant for creative sermon ideas and customized suggestions. Research, analyze, and generate fresh content. (Coming Soon)
Sermon Ideas
Search for ideas, illustrations, and inspiration without ever leaving your sermon. Now, instantly copy/paste ideas.
Preaching Mode
Just click "Present" and your entire sermon is ready to preach from your iPad, phone, or laptop screen. Quickly zoom in or out on the text, no more squinting while in the pulpit! Adjust the timer/clock so you know when it's time to wrap things up.
Scripture Integration
View your sermon in one panel while finding a Scripture passage in another. Insert Scripture directly into your sermon. You can even create a slide from the passage with just a simple click!
Presentation Slides
Build your slide deck at the same time you're preparing your sermon. Save time and control slide content like never before.
Free Online Sermon Editor
A FREE online editor for writing your sermons, planning your church service, and organizing your preaching legacy.
Your Sermon Library
Organize your sermons. Upload, link, or create new sermons, handouts, bible studies, preaching notes, sermon video/audio, and more. Now it's free and safe to keep everything in one place.
I love this, it helps a lot! It makes it easier to write sermons, bring my materials together, and preach from my iPad on Sundays. It's a great resource and is user friendly.
Presentation Mode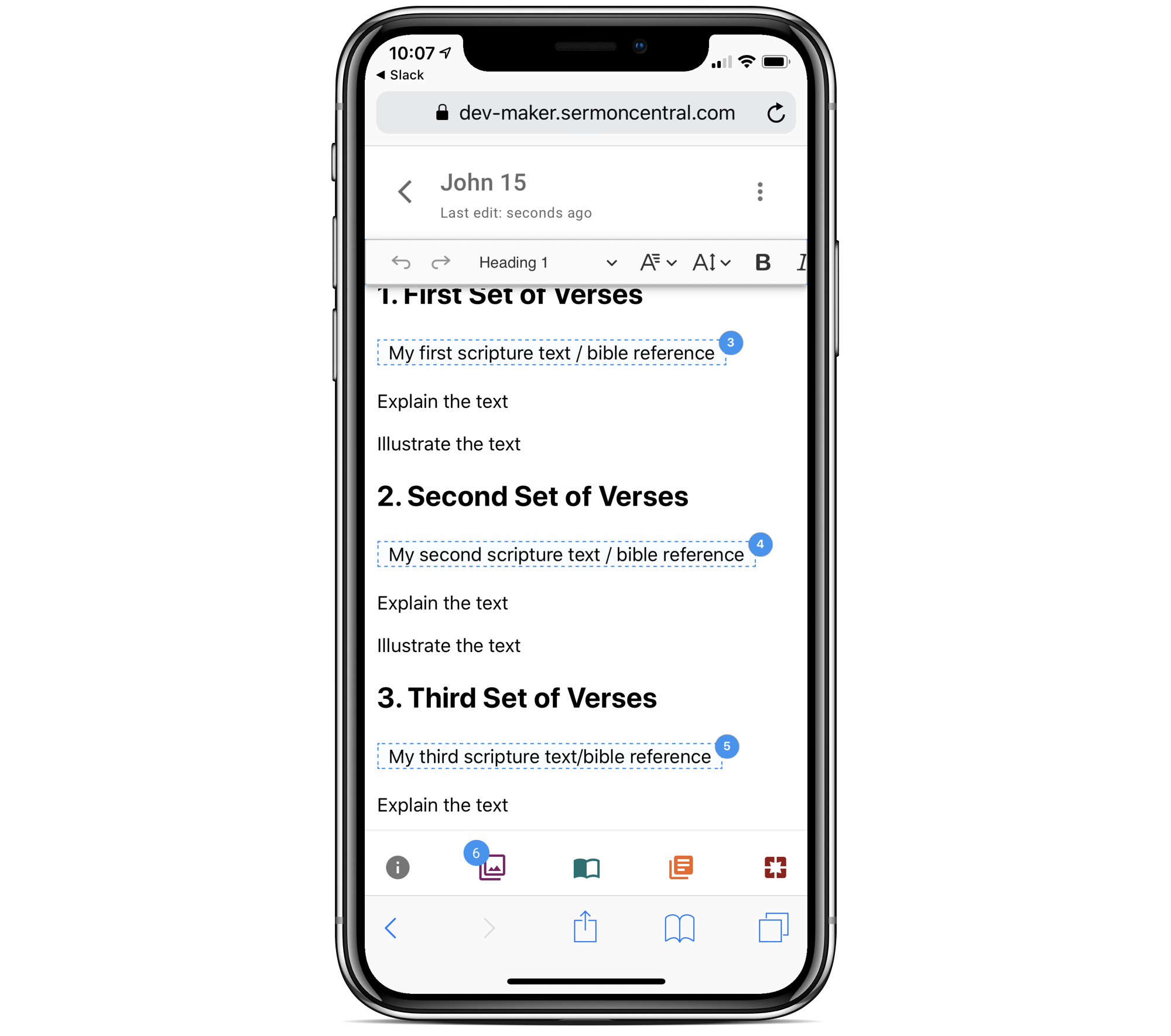 Edit Anywhere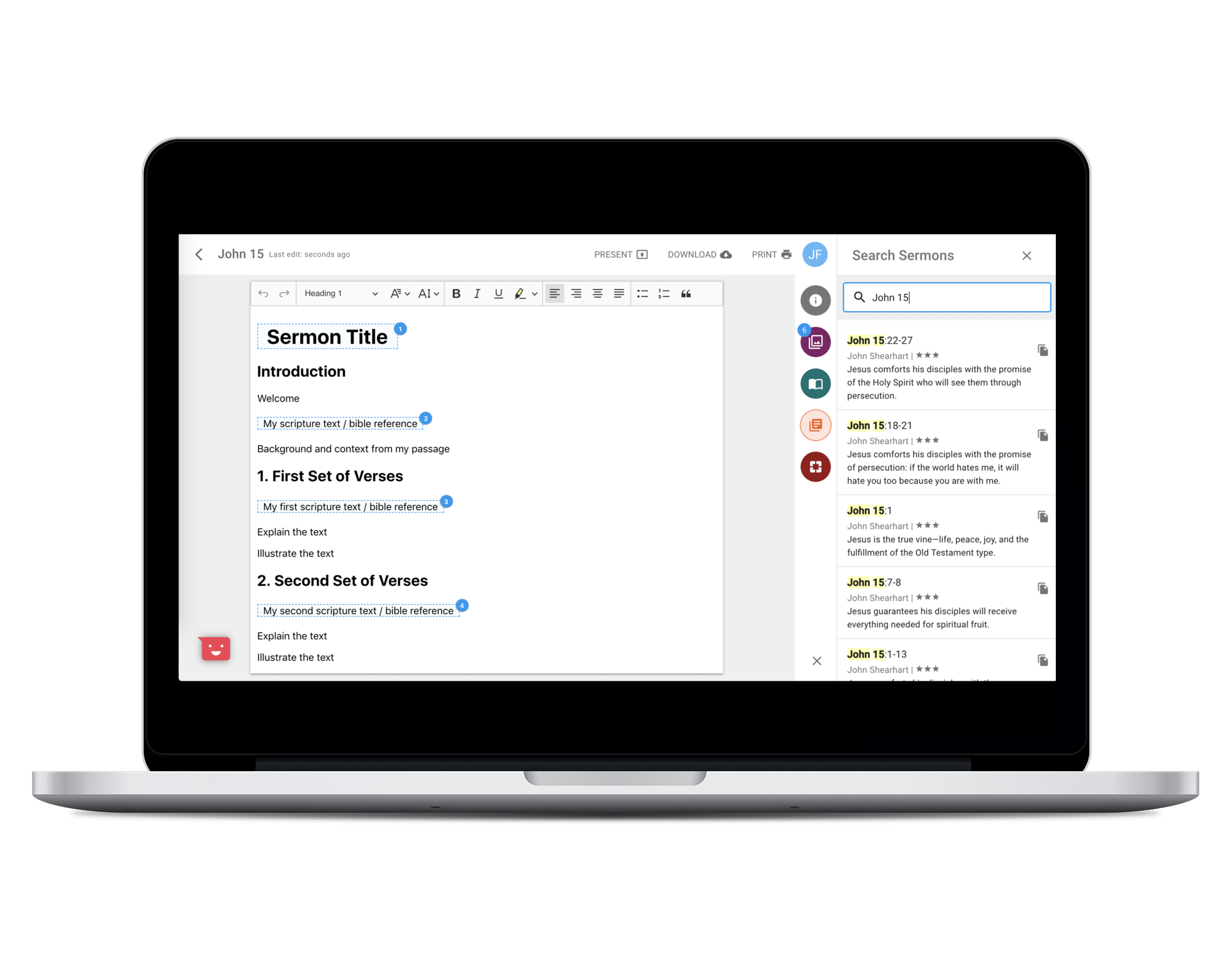 Sermon Research Tools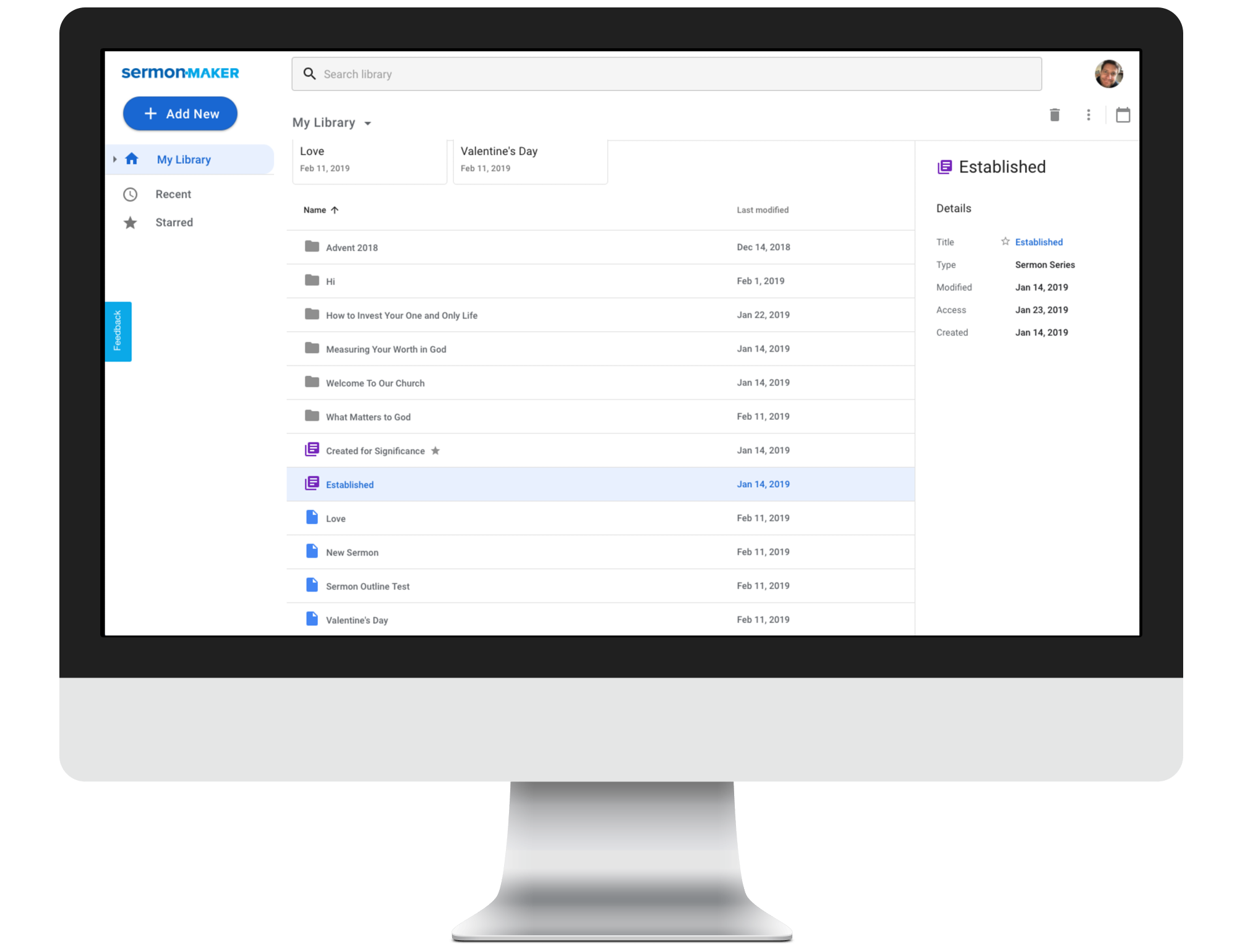 Organize Your Sermons