My Library is the main screen in the center. You'll be able to access your recently viewed documents and folders directly in this middle section.
Start using the left-hand menu:
Click Add New to add a new sermon manuscript or sermon outline. Click more to discover other resources.If you're on mobile, click the blue plus sign to add new.
Click Recent to quickly find your recently viewed content.

Find your Calendar by clicking on the calendar image on the right-hand side of your screen.
Easily navigate back to your library by clicking the list icon.
Watch me do it: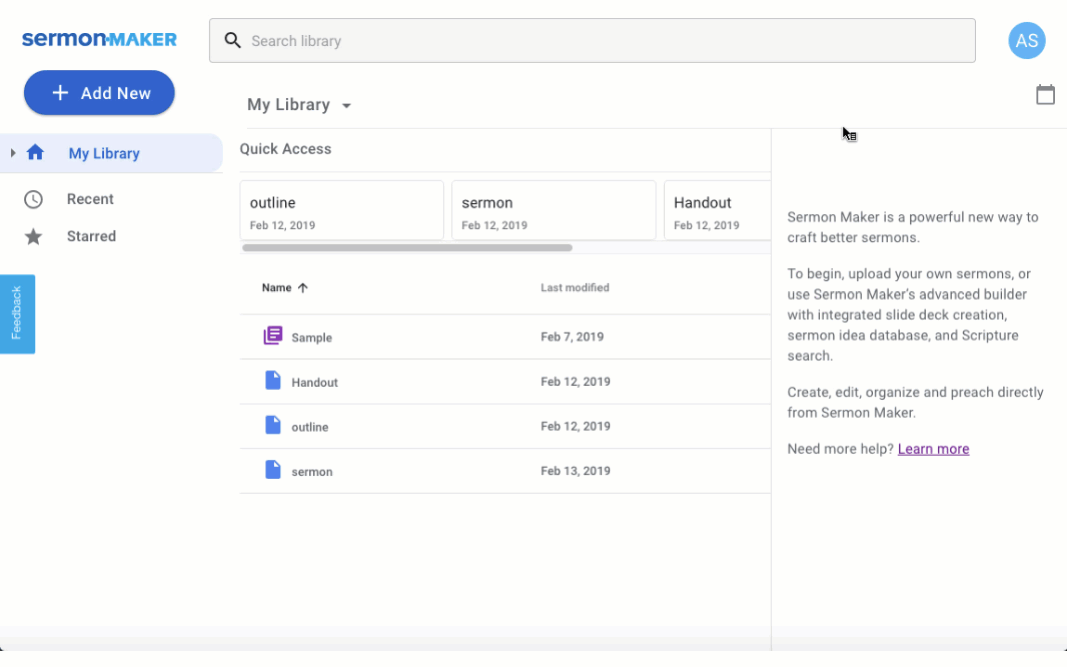 Was this helpful?
Please share your feedback. If you need additional help, contact us.