Create your sermon from a template
Follow these steps:
Click on the blue + Add New button at the top left of the page.
A small window opens where you have several options. Click on either Sermon Manuscript or Sermon Outline and you will see another small window open with additional options.
Click on Create from template.
Name your sermon and click ADD to save your title.
The following page gives you a list of templates to choose from.
Choose the option that works best for you and begin customizing your sermon.
PRO-TIP: Several templates have pre-built slides for you to customize. They can easily be exported and used during your next sermon.
Watch me do it: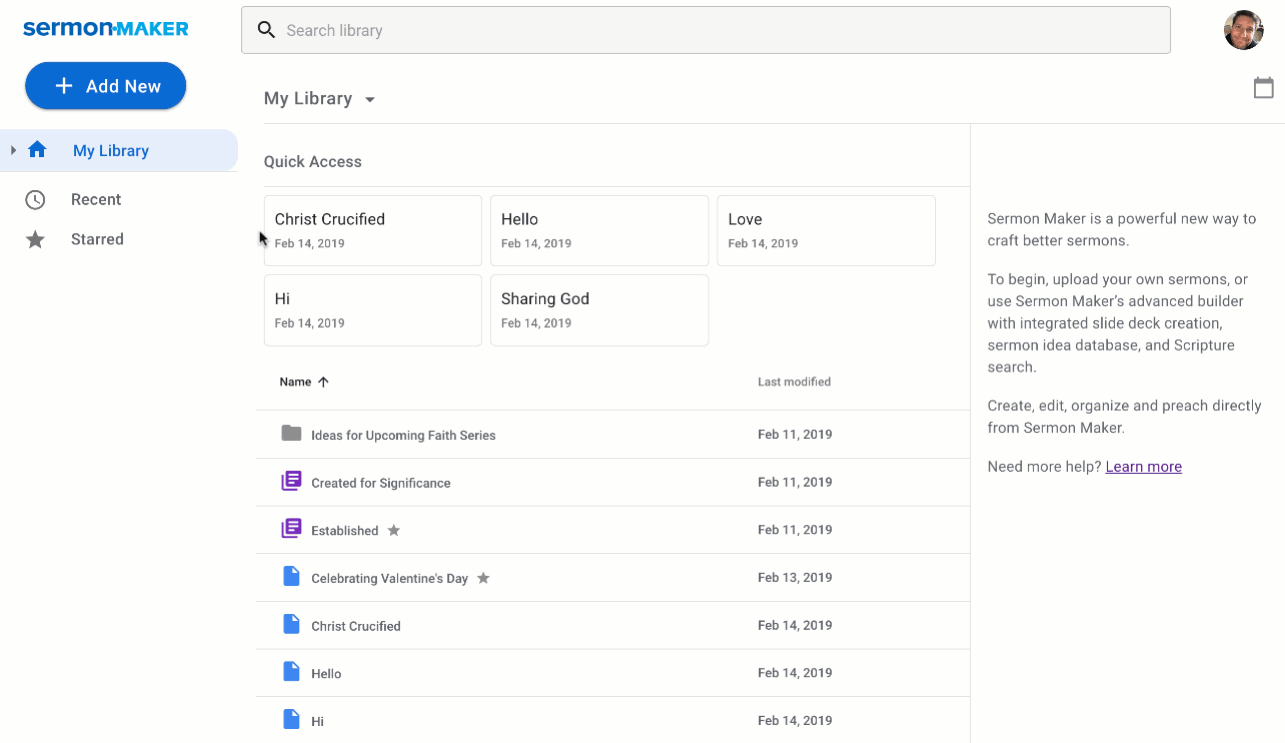 Was this helpful?
Please share your feedback. If you need additional help, contact us.